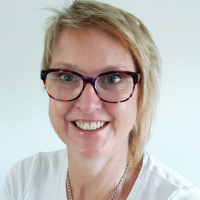 Ms Jayne Hewitt
Jayne Hewitt has been a Registered Nurse for 30 years, working predominantly in critical care areas such as intensive care and coronary care. Having seen first-hand how the law impacts on the practice of nurses, Jayne undertook a Bachelor of Laws and Master of Health Law. She recently completed her PhD with the Griffith Law School where she explored contemporary understandings of justice in healthcare.
Jayne is currently working with the Australian Centre of Health Law Research at QUT where she is coordinating the development of the approved legal training for medical practitioners participating in voluntary assisted dying in Victoria. This mandatory training sets out the legal requirements of the Voluntary Assisted Dying Act 2017 that came into force on the 19th June.
Jayne is also an academic in the School of Nursing and Midwifery at Griffith University where convenes health law and ethics, an interdisciplinary undergraduate course taught to students enrolled in a variety of health-related disciplines.