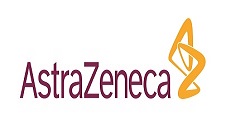 ASTRAZENECA EDUCATIONAL DINNER
Time: 6.15pm - 8.30pm, please note - a two course meal with beverages will be served.
Date: Friday 17 June 2022 (immediately after the CNSA Happy Hour Event)
Venue: Brisbane Convention and Exhibition Centre
Topic: Updates in Managing patients with NSCLC & Ovarian Cancer - The Role of the Specialist Cancer Nurse
Speakers:
Dr Vanessa Brunelli, Research Fellow, Cancer and Palliative Care Outcomes Centre, Queensland University of Technology
Renae Grundy – Lung Cancer Clinical Nurse Consultant, Royal Hobart Hospital
Anne Mellon - Gynae oncology Clinical Nurse Consultant, Hunter New England Centre for Gynaecological Cancer
Description:
An educational session on the updates to Models of Care and the role of the Specialist Cancer Nurse in managing patients with NSCLC & Ovarian Cancer. The speakers will discuss best practice and how to tailor nursing care for different diagnoses through patient case studies.
RSVPs: Please RSVP for this dinner via the congress registration form
Numbers are limited for this dinner so register early to avoid disappointment.
*Note: this dinner is not available for exhibitors to attend